Boldly Leading the Way: The Women of Star Trek's Enduring Impact on the Franchise
In the Star Trek universe, women have played a vital role in the development and growth of the franchise. From the earliest days of the show, female characters such as Uhura, the Chief Communications Officer, have been portrayed as strong, intelligent, and capable characters. As the series progressed, more female characters were added to the canon, such as Kathryn Janeway, the first female captain on a Star Trek series, and Jadzia Dax, a Trill science officer.
These characters have become iconic, and their presence has been a source of inspiration for women everywhere. Female characters in Star Trek have often been shown to be as competent and capable as their male counterparts, and have even been portrayed in leading roles. For example, in the series Star Trek: Voyager, Captain Janeway was portrayed as a strong and capable leader who was willing to make difficult decisions for the betterment of her crew.
Female characters in the Star Trek universe have often been portrayed as having unique abilities, such as the ability to communicate with alien species or to use advanced technology. This has been a source of admiration and inspiration for women, as it shows that they can be just as capable as men when it comes to science, engineering, and technology.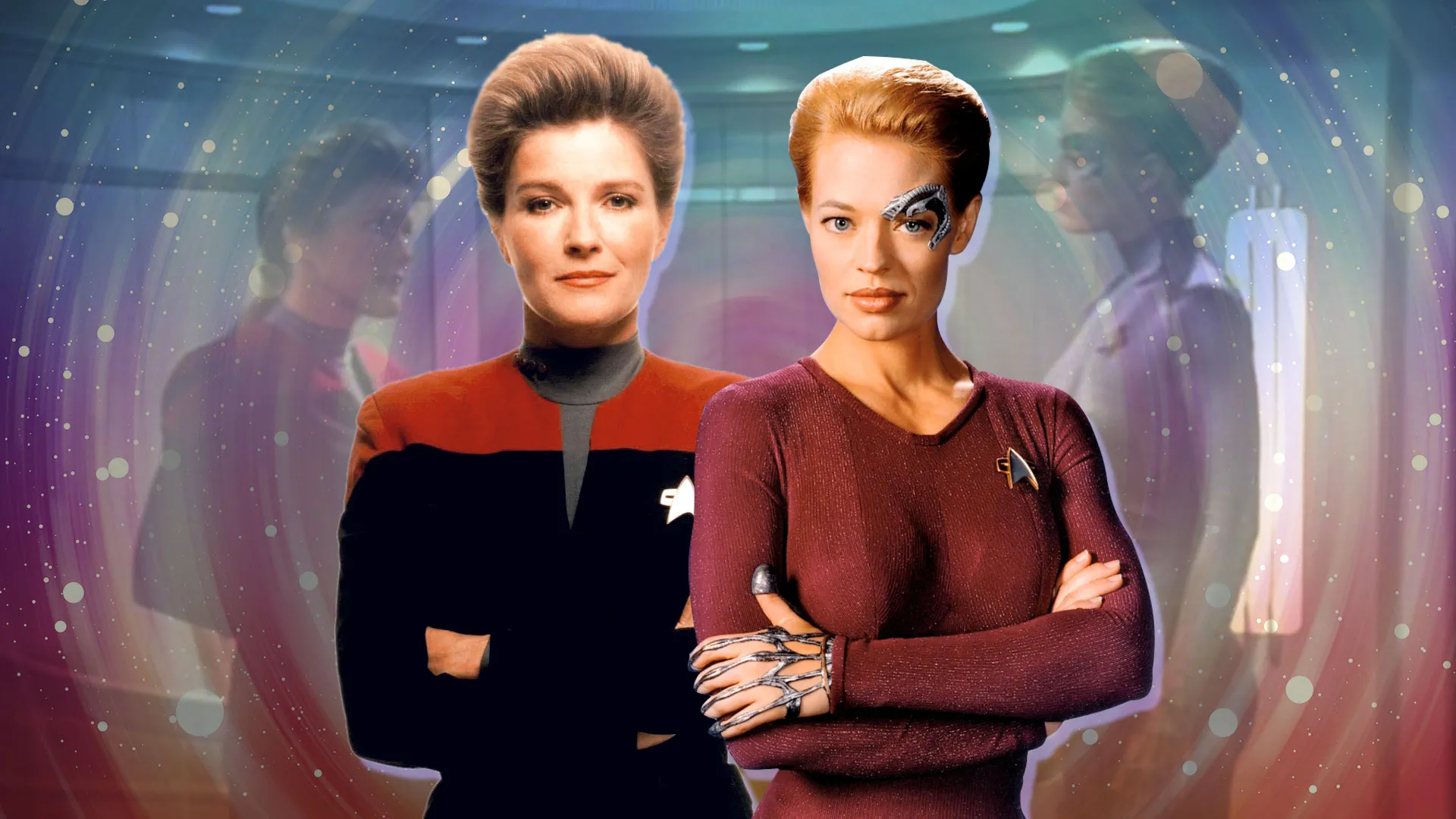 In addition, female characters in the Star Trek franchise have often been portrayed as having a strong sense of morality and justice. Uhura, for example, was shown to be a moral force in the series and was willing to stand up against injustice and discrimination. Similarly, characters such as Deanna Troi and Jadzia Dax were portrayed as strong and intelligent women who were willing to stand up for what they believed in.
Female characters in the Star Trek universe have often been portrayed as having a strong bond with one another. For example, Janeway and Seven of Nine formed a strong bond of trust and respect. These relationships have been a source of inspiration for women in real life, as it shows that female friendships are just as important as any other relationship.
I'm happy to know that new series in the franchise like Discovery and Strange New Worlds is continuing the legacy of strong female characters. I can't wait to see what the future holds for women in the franchise and it brings me joy to know that future generations will benefit from more great characters to draw inspiration. To learn more about the impact of women on the Star Trek franchise, read Celebrating Star Treks Women Writers.