Featured Posts
Recently, I had the incredible opportunity to visit the Franz Kafka Museum in Prague, and as a devoted admirer of his works, the experience was unforgettable. Kafka's writing has been studied and lauded for decades, and for good reason. His themes of alienation, bureaucracy, and the human condition remain relevant today, and his writing style,…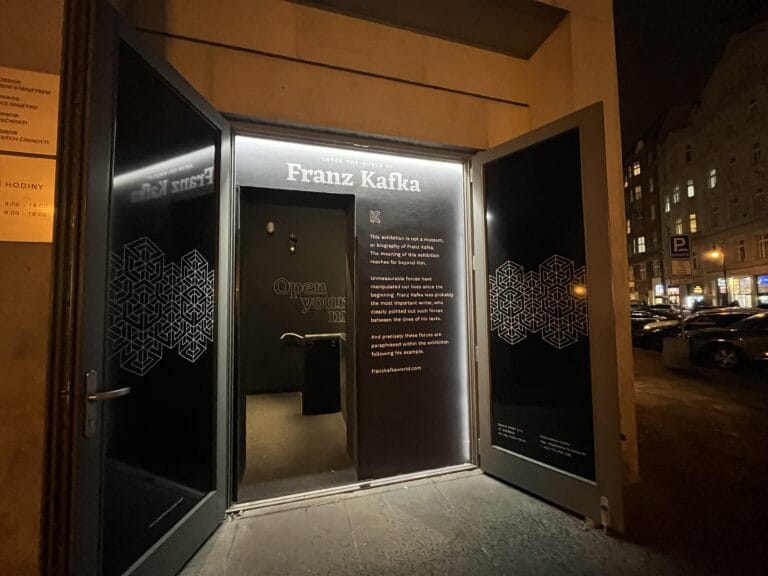 As I was walking down the street one night in Prague, I passed by this interesting-looking open door that led to a winding staircase that simply said The World of Franz Kafka. I could hear weird sounds and see strobing lights. Curiosity got the best of me so I went down into the unknown corridor…
Welcome to DG Speaks! We bring together diverse perspectives and empower readers to live out loud! Find out more.
Live Out Loud By Enjoying Diversity Through Storytelling
Live Out Loud is a powerful phrase that encourages individuals to speak up and be heard. It's a message that resonates deeply with the mission of DG Speaks. We bring together diverse perspectives and empower readers to live out loud! As a platform that strives to amplify marginalized voices, we believe that everyone deserves the opportunity to live out loud.
Meet Mercedes
Living out loud and having my say!
Mercedes Diane Griffin Forbes is the CEO and Founding Editor of DG Speaks. She is a global traveler working with women in developing countries and shares her unique perspective on life through writing. Her stories, a blend of personal anecdotes, lessons learned, and interesting experiences, inspire readers to break away from the norm and live life on their own terms.
Milestones and Memories
Last year, when I went to Portugal, my intention was to spend a few days at the Web Summit tech expo in Lisbon. However, I ended up falling in love with the country and spent nearly two months there, with the bulk of my time being spent in Porto. Ever since I left in December,…
At DG Speaks, we understand the power of storytelling and the importance of representation. We invite all individuals to share their stories and experiences authentically, and we hope to continue amplifying diverse voices and inspiring others to make a difference in their own way.
Through our commitment to diversity, equity, and inclusion in storytelling, we provide a safe space for women, the voiceless, and sidekicks to share their experiences and perspectives. Our talented writers cover a wide range of topics, from social justice to lifestyle, providing fresh perspectives and challenging preconceived notions.
DG Speaks: Celebrating Diversity and Empowering Unique Voices to Live Out Loud
At DG Speaks, we believe that living out loud is more than just speaking up. It's about living authentically and embracing all aspects of our identities. We celebrate the unique qualities that make us who we are and encourage others to do the same.
Through storytelling, we have the power to create change and inspire others to live out loud. With our platform, readers can expect to find stories that inspire, challenge, and empower them to be their true selves.
Denazia Vessel has been in business for a year making candles in Greenville, NC. When I came across Cozy Aesthetics at the Juneteenth Vendors Market, held at Pitt Street Brewing,…
Summer is here, and it's time to update your wardrobe with the latest fashion trends! That's why I decided to visit Market 32, a store that promises a warm and…
In a world where many voices are silenced, DG Speaks is a rallying cry for those seeking to live out loud. Join us as we celebrate diversity, elevate marginalized voices, and create a world where everyone has the opportunity to be heard.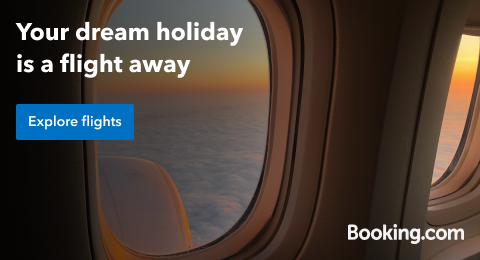 Welcome to DG Speaks! Join our community and start living your best life today. Live out loud with DG Speaks.
This past weekend, I joined my son and over nine thousand other My Little Pony (MLP) Fans at BronyCon 2014 in Baltimore, MD. For those who might not be aware, a Brony is a male fan of the MLP show (Bro+Pony=Brony). Why the distinctive title? Well evidently, MLP is supposed to only be for girls….
Things to make you go hmm… analysis and commentary:
Postmodernism. Yes. I know what you're thinking. "Ugh. Isn't that one of those pretentious 'Ivory Tower' words?" Yes and no. Yes, it is. But, no, it also isn't just that….
Experience Life to the Fullest and Live Out Loud With Our Food, Travel, Tech, and Pop Culture Content
DG Speaks was founded by Mercedes Diane Griffin Forbes in 2009 as a personal blog, showcasing the people she worked with and the places she visited. Today, it has grown into an online magazine with a team of writers covering a diverse range of topics.
Our focus is on equipping readers with the tools, knowledge, and resources to live life to the fullest. We provide inspiration and advice for those seeking to break away from the norm and live life on their own terms.
Jiro Dreams of Sushi is a 2011 documentary film that takes you on an unforgettable journey through the world of Japanese cuisine and culture. The film follows Jiro Ono, an 85-year-old sushi master, and his two sons as they run a Michelin-starred restaurant in the heart of Tokyo. From the opening scene, you are drawn…
Food and culture have always gone hand in hand, and the 1997 film "Soul Food" is a prime example of this. This heartwarming movie celebrates the importance of food in African American culture, and how it brings families together. From mouth-watering dishes to Sunday dinners, "Soul Food" is a feast for the eyes and the…
Ah, Chocolat, the movie that proves that chocolate isn't just a snack, it's a lifestyle. The 2000 film, directed by Lasse Hallström, follows the story of a mysterious chocolatier, Vianne Rocher (played by the talented Juliette Binoche), as she arrives in a conservative French village and shakes things up with her mouth-watering creations. But, as…
Are you tired of the same old travel destinations? Looking for something different and exciting? Look no further than the Shuar Cultural Center in Zamora, Ecuador. This hidden gem offers a unique and fascinating glimpse into the culture of the Shuar people, an indigenous group that has called the Amazon rainforest home for centuries. One…
Don't Forget The Podcast
Listen to DG Speaks on the Thoughts and Talks podcast, where we showcase women and people of color making a difference in society. A new way to get inspired to live out loud!