Miya Folick's Forthcoming Album 'Roach' Is a Document of Highs, Lows, and Radical Honesty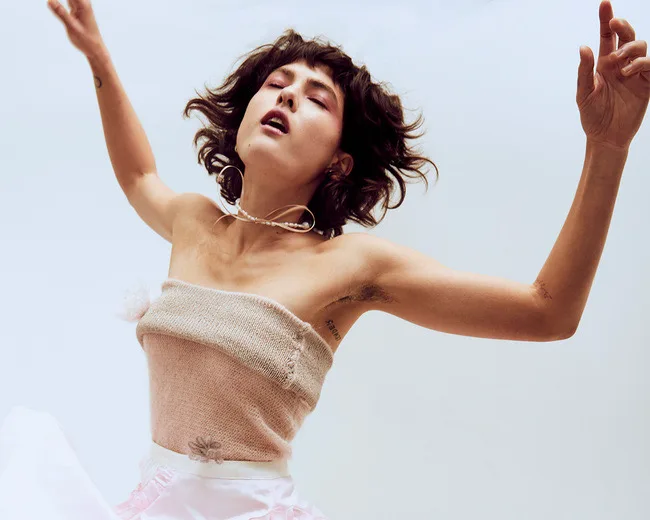 Miya Folick, the talented vocalist, songwriter, and producer, has just unveiled her latest release, the dramatic and honest track "So Clear." Co-written and produced by Folick and Max Hershenow (MS MR), the song is taken from Folick's forthcoming album, Roach, set to release on May 26 via Nettwerk.
"So Clear" is a powerful reminder to prioritize the important things in life and to pull oneself out of the wreckage that we often make of our own lives. As Folick explains, "life is so much more expansive than the petty concerns we waste precious time on." The song's dramatic nature makes it a great karaoke track, and it's clear that Folick poured her heart and soul into it.
Folick's latest release follows two other recent tracks, "Mommy" and "Get Out Of My House," which have both received high praise from critics. "Get Out Of My House" was even featured in the film Cora Bora, which premiered at the SXSW Film Festival. The film, directed by Hannah Utt and starring Meg Stalter, features score and original music by Folick.
In addition to her music career, Folick recently wrapped up a European tour with Dermot Kennedy and is currently on a North American tour with Aly & AJ. With earworm melodies, heart-wrenching poetry, and eclectic production, Roach is a document of where Folick is now and what it took to get there. Lyrically, the album prioritizes an honest and simple approach, with Folick learning to wear the hardship she has endured like a badge of honor.
Folick enlisted a team of collaborators who she trusted to expose the grittier side of her artistry, including Gabe Wax, Mike Malchicoff, and Max Hershenow. The result is an album that straddles a line between pop and something more experimental, sounding as brutally direct and intimate as the subject matter at hand.
Miya Folick's journey to Roach has been a long and introspective one, but it's clear that it was all worth it. With radical honesty as the guiding approach, Folick has created a powerful and moving album that is sure to resonate with listeners.