Ashley Nicole Black's Emmys Journey: Competing Against Her Own Success
Ashley Nicole Black has been the subject of a lot of Emmy buzz after nominations were released for the 73rd annual Emmy awards and two shows that she wrote for, A Black Lady Sketch Show and The Amber Ruffin Show, are up against each other for the award. Her chances at an Emmy this year are statistically looking very good, just as long as she can beat Last Week Tonight with John Oliver, The Late Show with Stephen Colbert, and Saturday Night Live. But Ashley Nicole Black has been in the comedy scene, even the late-night scene, for years now. Here are some places you might recognize her from.
She started her higher education at the University of California Santa Cruz, then she got her graduate school education at Northwestern University in performance studies. She stayed in Chicago to attend the Second City Training Center. While most readers probably don't recognize her from her higher education, I would like to shout out anyone who coincidentally recognizes her as a fellow alumnus from their same graduating class. You were there with her from the beginning!
As a working comedian in the transitory period between leaving her institutional training and finding steady industry work, she did some small, but notable projects. These included improv shows, indie films, and work around the city of Chicago in the comedy scene.
In 2016, she joined the writer's room of Full Frontal with Samantha Bee for her break into the late-night scene. That was where she really started to rocket into notoriety as a comedy writer. As a writer on the special "Not the White House Correspondents Dinner," in 2017, she won an Emmy for Outstanding Writing for a Variety Special, as well as three Primetime Emmy nominations for her time on the show as a whole from 2016 to 2019.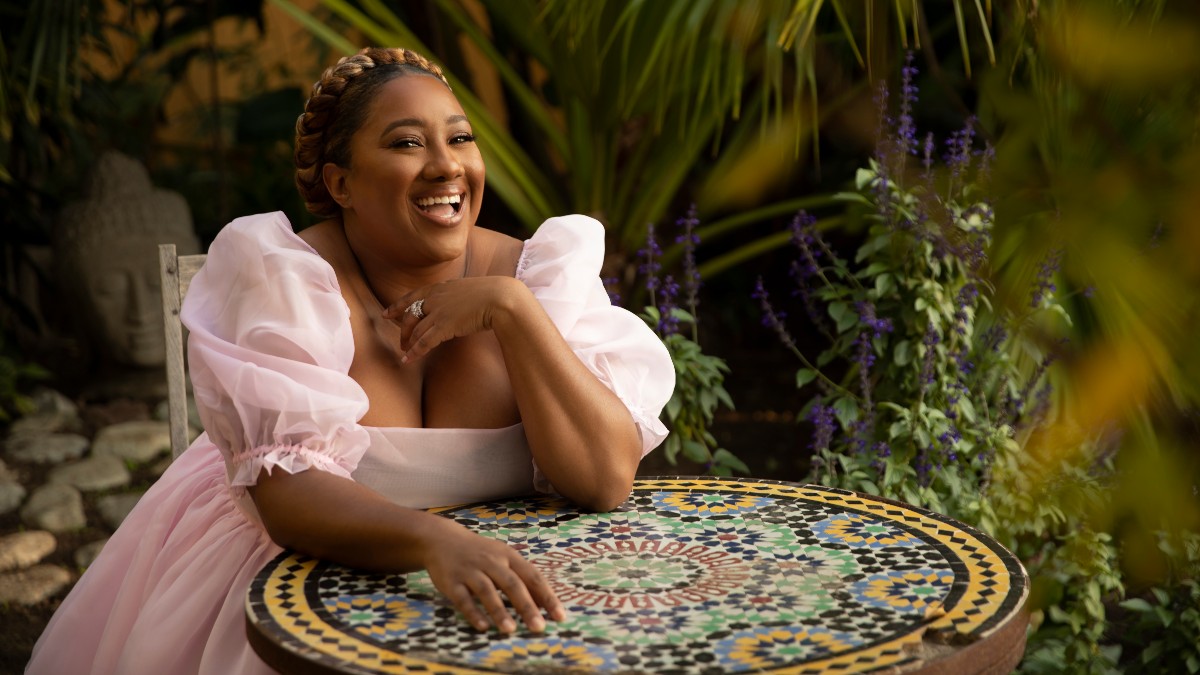 As most comedians do, she narrated an episode of Drunk History about Nichelle Nichols, the original actress behind Nyota Uhura on the Star Trek franchise with Raven Symone stepping into the role of actress and interpreter to her drunken ramblings. This episode made headlines in entertainment publications for its hilarity, but also for the way that it celebrated the ground that Nichelle Nichols broke as a Black woman as a main cast member on a network sci-fi TV show.
Using her sketch comedy experience that had been building up from her time at the Second City, and in the myriad shows and variety programs she had been involved in, she joined the first season of A Black Lady Sketch Show with some other notable Black women in comedy like Quinta Brunson, Yvette Nicole Brown, and Laci Mosley (of the iCarly reboot!). She leads sketches like "Invisible Spy," "Invisible Date," and "On My Own" alongside Patti LaBelle.
And that's Cliff's Notes on how we got here! It's just the beginning of her career, but she's already put some great work into the world and more is sure to come with A Black Lady Sketch Show in its second season, and The Amber Ruffin Show returning soon.