The Big Apple: A Guide to Surviving New York City
If you're planning a trip to the city that never sleeps, you're in for a wild ride. New York City is a vibrant, chaotic, and endlessly entertaining place to visit. But if you're not careful, it can also be overwhelming, exhausting, and downright terrifying. Here are a few tips to help you survive your trip to the Big Apple.
First off, don't even bother trying to drive. Unless you have a death wish or a serious masochistic streak, you'll want to avoid the gridlocked streets and honking cabs at all costs. Instead, take advantage of the city's extensive public transportation system. The subway may be confusing at first, but it's the cheapest and most efficient way to get around. Plus, it's a great way to experience the full spectrum of humanity, from the mariachi band playing on the platform to the guy selling knockoff watches out of his backpack.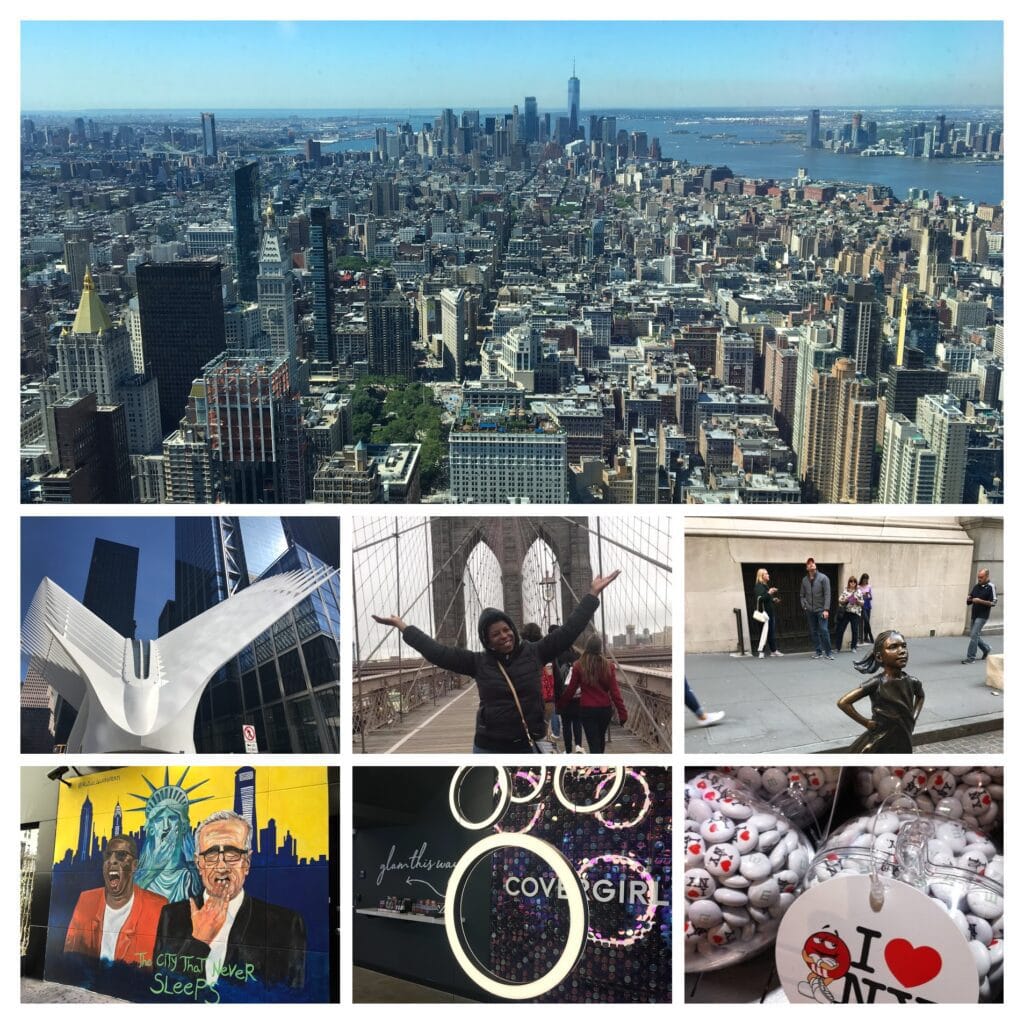 Next, be prepared for sensory overload. Everywhere you turn, there's something vying for your attention. From the flashing neon lights of Times Square to the dizzying heights of the Empire State Building, there's no shortage of sights to see. And then there are the sounds: the blaring horns, the screeching brakes, the endless chatter of millions of people going about their business. It can be overwhelming, but it's also exhilarating. Just remember to take breaks when you need them, whether that means sitting down for a coffee or retreating to the relative calm of Central Park.
Speaking of Central Park, don't miss it. It's a rare oasis of greenery in the midst of the concrete jungle, and it's a great place to recharge your batteries. Take a stroll through the winding paths, rent a bike for a leisurely ride, or just find a bench and people-watch to your heart's content. And if you're lucky, you might even catch a free performance by one of the many street musicians who call the park home.
Of course, no trip to New York City would be complete without sampling some of the local cuisine. Whether you're in the mood for a classic slice of pizza, a bagel with lox and cream cheese, or a pastrami sandwich as big as your head, you'll find no shortage of options. Just be prepared to wait in line, and don't be surprised if the person taking your order has a thick Brooklyn accent and a no-nonsense attitude.
Finally, be open to the unexpected. New York City is full of surprises, and some of the best experiences can't be planned in advance. Maybe you'll stumble upon a pop-up art exhibit in a subway station, or catch a glimpse of a celebrity filming a movie on the street. Maybe you'll strike up a conversation with a friendly local who gives you a hot tip on the best rooftop bar in the city. Whatever happens, embrace it. After all, it's the unexpected moments that make a trip to the Big Apple truly unforgettable.