LYRA: The Swiss Army Knife of Smart Glasses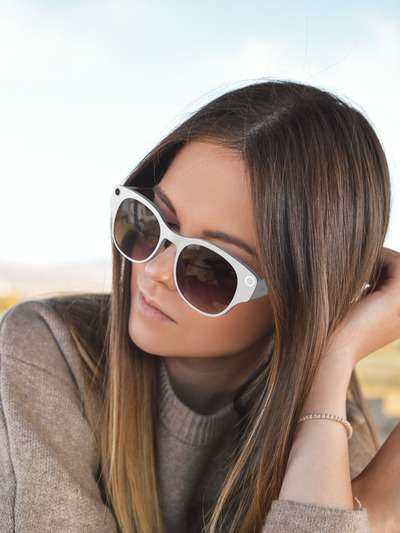 Ostloong Innovations, a Swiss startup, has unveiled its latest innovation, LYRA, a multifunctional smart AR glasses with augmented reality and artificial intelligence for office work, city life, and traveling. This high-tech device allows you to navigate the digital world without taking your attention away from your physical surroundings.
With LYRA, you get the best of both worlds. You can stay connected to relevant information in real time while being focused on your surroundings, whether you're at the office or exploring a new city. This revolutionary gadget is equipped with optical waveguide lenses that allow you to read information in real time.
LYRA is designed to enhance your daily life by providing information and functionality through a digital display superimposed on your physical environment. It is controlled by a touchpad on the leg and is designed to be used by a wide range of people, making it suitable for office use and city navigation.
I am convinced that this product is a real turning point, offering a new way of living our daily lives. This unique and personalized experience allows the user to stay connected to relevant information in real-time while being focused on their surroundings….Whether for business or private activities, the user can easily access important information without having to interrupt his task. LYRA is a high-performance all-in-one designed to be used by a wide range of people to suit different situations, lifestyles, and personal preferences. With their sleek design and lightweight, these smart glasses are designed to be worn throughout the day.

Amber Gao, CEO of Ostloong Innovations
The smart glasses come with many features, including an instant multilingual translator from voice to text and from text to text, an assistant in taking notes during meetings with the possibility of recording and translating live, integrated GPS for easy and optimal travel and navigation, and the integration of mobile data (calls and messages).
Ostloong Innovations is a startup that specializes in innovative near-eye augmented reality and artificial intelligence technologies. The company was founded in 2022 by Amber Gao, who is passionate about new technologies and aims to make everyone's daily life easier with innovative products that can be customized according to their needs.
The company's first product, SIRIUS, the smart ski goggles, was a massive success. With LYRA, the company is more determined than ever to establish itself as a leader in the market.
The smart glasses will be available for pre-sale on the Ostloong Innovations website as of September 2023. Whether you're an office worker, a city dweller, or a traveler, LYRA is the Swiss Army Knife of smart glasses that will make your life easier and more convenient. Get ready to experience the future with LYRA!