PROOF: Proof of Concept Film Festival is a Platform for Emerging Filmmakers to Flourish
The American Cinematheque is set to launch PROOF: Proof of Concept Film Festival, a three-day event that focuses on the presentation and development of new work created as a first step for new feature films and series. The festival, debuting on October 20-22 at the Culver Theater in Los Angeles, aims to promote innovative films from up-and-coming filmmakers and provide them with professional development opportunities, mentorship workshops, and connections to industry professionals.
The festival, programmed and produced by the non-profit film arts organization, features 46 proof-of-concept shorts screened, with filmmaker workshops and panels during the event. The festival will present a dozen thematically curated programs featuring 42 official selections, including films like Confessions, Crack Shot, They Come From the Sky, and Unbound. The slate of films is curated with themes like "Discovery," "Independence," "Age of Change," "An Examination of Learning," "Bump in the Night," "Daring," "Chicago Filmmakers," "Not As They Seem," "Fish Out Of Water," and a special out-of-competition program with Gunpowder and Sky/Alter and Dust: "Late Night Sci-Fi and Horror Shorts."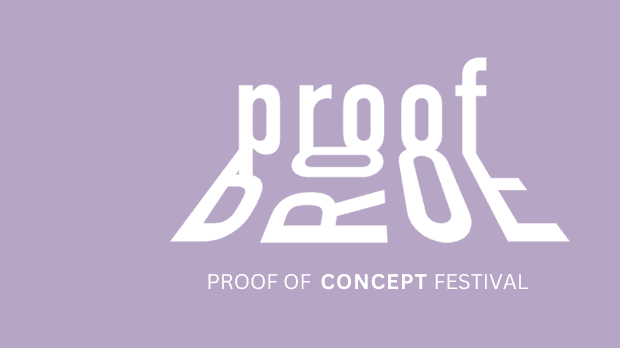 Short films are often the way new talent and voices are introduced to the world. PROOF: Proof of Concept Film Festival is specifically designed for those types of films and goals, and the American Cinematheque hopes to create an effective platform for that work. The ultimate goal is to foster connections with filmmakers that will lead them to further their vision, build industry relationships, and serve as the foundation of their careers.
The festival is one of the first-ever film festivals dedicated solely to the presentation of proof-of-concept short films, looking to be expanded into feature-length productions or series. The festival's founder and American Cinematheque Film Programmer, Imani Davis, believes that filmmakers often have a further vision to expand the world they have created in the short into a feature film or even an episodic series. PROOF: Proof of Concept Film Festival is the perfect platform for talented filmmakers to showcase their work and get the attention they deserve.
The festival will conclude with four juried awards and an audience choice award. The jury will consist not only of filmmakers, but also of creative executives, managers, agents, and more. Industry figures currently on board to participate as jurors include Kyle Bowles (Creative Executive, Macro), Kristina Cuello (Coordinator, Curate), Kate Hagen (Senior Vice President, The Black List), Priyanka Kapoor (Creative Executive, Orion Pictures), Sarah Minnie (Head of Artist Development and Production, OTV), Yasmin Felice Morris (Manager, Rain Management Group) and Kayla Stamps (Creative Executive, Hartbeat). The festival's grand jury award winner will receive a $60K camera package, courtesy of Panavision, along with free script hosting on The Black List website and a free yearlong subscription to ShotDeck services.
PROOF: Proof of Concept Film Festival is an exciting new addition to Los Angeles' film festival scene and an opportunity for emerging filmmakers to showcase their work and build relationships with industry professionals. Don't miss out on this chance to experience the next generation of filmmaking talent.
The 2023 Proof Film Festival Official Selections:
OPENING NIGHT PRESENTATION: LIMITLESS: BLOCK #1
Confessions
Director: Stephanie Kaznocha
Country: USA; Running Time: 11 Minutes
After the death of a friend, two nuns in their golden years contemplate what their future holds. One confession leads to another and before they know it, they're embarking on an adventure.

Crack Shot
Director: Alex Cohen
Country: USA; Running Time: 15 Minutes
Justin Huang is a junior squash ex-champion who now uses his skills to train children. But when a wealthy stranger offers a large sum to train with his enigmatic teenage son, he must decide whether to release his repressed demons.

They Come from the Sky
Director: André Cherkassky Pilli
Country: USA; Running Time: 7 Minutes
When two sisters are hunted by mysterious creatures, they find themselves in a race against time as one of them falls ill. After one of them tragically dies, a surprising discovery about their true identities comes to light.
Unbound
Director: Sarah Moshman
Country: USA; Running Time: 10 Minutes
Inspired by the true story of the 1st Mother in Space in 1984. Weeks before giving birth to her first child, Dr. Anna Fisher is chosen for a mission to space. Although the decision to go is easy, Anna is faced with the difficult intersection of motherhood and ambition on the way to her dream.

DISCOVERY: BLOCK #2
Cowboy, Choker, Harness & Heart
Directors: Nicolas Blanco and Julia Ponce Diaz
Country: USA; Running Time: 8 Minutes
A bathroom stall hookup gets complicated when some unexpected guests arrive.

For the Moon
Director: Nile Price
Country: USA; Running Time: 9 Minutes
A coming-of-age narrative based on the true story of Ronald McNair, the 2nd African American to go to space following his stand against segregation in an all-white Library.

Huella
Director: Gabriela Ortega
Country: USA; Running Time: 14 Minutes
When her grandmother dies, a Dominican flamenco dancer experiences the stages of grief through a visit from her female ancestors.

Little Hollywood                                                        World Premiere
Director: Ed McCulloch 
Writers: Lane Bender and Benjamin Thevenin
Country: USA; Running Time: 6 Minutes
An aimless art student and their prickly grandma embark on a comedy of errors as they wrestle with their strained relationship and the upkeep of an unruly movie museum full of cowboy nostalgia.

Vance
Director: Dakota Daulby
Country: USA; Running Time: 12 Minutes
In a world where vampires coexist with society, Vance is a captivating love story that follows an ordinary vampire's transformative journey when he encounters a spirited human, sparking a profound exploration of life's true meaning.
INDEPENDENCE: BLOCK #3
Café Racer
Director: Harrison Houde
Countries: Canada/USA; Running Time: 15 Minutes
A Japanese Canadian teenager wishes to stay connected to her father by pushing the limits of street racing, despite her mother begging her to quit.

Heritage Day
Director: Lara Everly
Country: USA; Running Time: 19 Minutes
Eight-year-old Evie becomes obsessed with playing Holocaust after dressing up as her estranged grandmother, a Holocaust survivor, for Heritage Day at school.

Suzie (& Jenny)                                                         World Premiere
Director: Marie Rouhban
Countries: USA/France; Running Time: 8 Minutes
As the planet reaches an alarming state in terms of global warming, a 60-year-old woman decides to take action.
AGE OF CHANGE: BLOCK #4
Four Chairs
Directors: Ester Song Kim and Nika Burnett
Country: USA; Running Time: 9 Minutes
The morning after a new love affair, a woman reflects on her past relationships.

Pickled Herring
Director: Milana Vayntrub
Country: USA; Running Time: 17 Minutes
After an embarrassing accident shatters Irina's hip, her ridiculous, old world, father visits, committed to fixing everything, except their relationship.

The First 30 Days
Director: Skylar Rochon
Country: USA; Running Time: 8 Minutes 
3 black girls fresh to NYC go to a pre-game where the typical party conversation takes a turn.
The Jennifer Meyers Story
Director: Caroline Symons
Country: USA; Running Time: 12 Minutes
A mock true-crime episode covers the disappearance of a fictional teenager, but the reenactments are performed with mini-models. But as we learn more about the woman operating the mini-models, we also learn about the danger lurking in her one-bedroom apartment.
AN EXAMINATION OF LEARNING: BLOCK #5
Blue Boy
Director: Tyler Riggs
Country: USA; Running Time: 19 Minutes
Insecure New Jersey bodybuilder, Joey Rossi aka Joey Muscles, starts doing steroids in a last-ditch effort to go pro.

Clare
Director: Lauren Minnerath
Country: USA; Running Time: 12 Minutes
At a high school talent show, 17-year-old Clare tries to confront her teacher over a private matter, leading to unexpected consequences.

Marcy Learns Something New
Director: Julia Kennelly
Country: USA; Running Time: 16 Minutes
A widow (Rachel Dratch) takes a dominatrix class.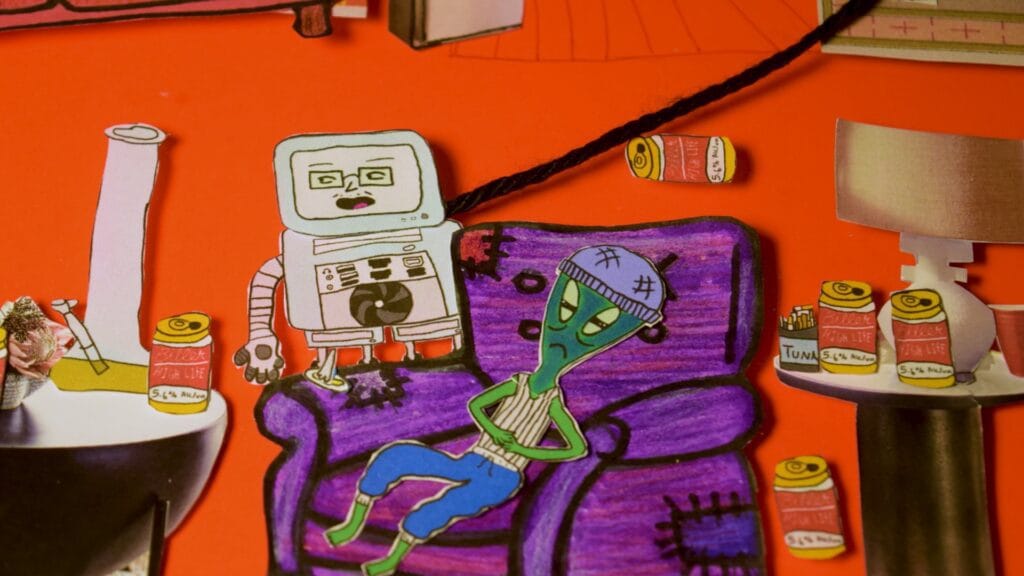 DARING: BLOCK #6
Juliet
Director: Ira Storozhenko
Country: USA; Running Time: 15 Minutes
A transgender teenager battles prejudice and her own self-doubt to audition for a female lead in her high school's play.

Look Back at It
Director: Felicia Pride
Country: USA; Running Time: 12 Minutes
A forty-something single mother gets her groove back with a little assistance from her teenage daughter.

The Sheriff of Nottingham Meets Robin HoodWorld Premiere
Director: Omar Lopex
Countries: USA/Mexico; Running Time: 1 Minute
A lonely Border Patrol agent seeks purpose south of the border, and a fat Mexican boy dreams of blonde women.

The Universe and You
Director: Brendan Mitchell
Country: USA; Running Time: 13 Minutes
The host of a late-night cable access show takes a call from a viewer that could have dangerous consequences.

Trash Cats
Director: Maria Norris Scaffido
Country: USA; Running Time: 4 Minutes
Fang Dangler is tasked with making breakfast for his friends the morning after a bender.
BUMP IN THE NIGHT: BLOCK #7
It's Not Real
Director: Tina Carbone
Country: USA; Running Time: 8 Minutes
A woman tries to convince herself that the strange occurrences in the 100-year-old apartment she just moved into aren't actually happening.

Papergirl
Director: Jack Warren
Country: USA; Running Time: 5 Minutes
Gender dysphoria gives way to a terrifying metamorphosis when a lonely partygoer discovers that their skin is turning to paper.

SilhouetteWorld Premiere
Director: Ana Liza Muravina
Country: USA; Running Time: 9 Minutes
Tess and Emmett are in love, but when she gets a promotion, the darkness hiding inside Emmett is revealed.

Skin & Bone
Director: Eli Powers
Country: USA; Running Time: 17 Minutes
After taking a job on a farm run by a reclusive woman, a drifter begins suffering from visions of men trapped inside the bodies of animals.

Skin Deep
Director: Abby Alleyne Brooke
Country: USA; Running Time: 13 Minutes
On the last night of summer in a sleepy seaside town, an insecure young woman finally reveals to her crush exactly how she feels — and what she is.

The Loop
Director: Rich Ragsdale
Country: USA; Running Time: 8 Minutes
Mikey's older brother, Tommy, brings home a mysterious bootleg VHS tape of the scariest movie ever made. But what they expect to be a run-of-the-mill 80s slasher flick turns out to be something much more terrifying.
CHICAGO FILMMAKERS: BLOCK #8
All In
Director: Dusan Brown
Country: USA; Running Time: 15 Minutes
When an enterprising teen is left with seemingly insurmountable debt by his unscrupulous, late father, he must play poker to either make the money back and save what's left of his family… or die trying.

Hindsight
Director: Kimberly Michelle Vaughn
Country: USA; Running Time: 15 Minutes
When racial unrest plagues Chicago, Illinois, four strangers with opposing political views and cultural ideologies agree to participate in a social experiment.

The Black Monk
Director: Jeffrey Gabriel Silva
Country: USA; Running Time: 14 Minutes
A musician suffers a nervous breakdown and is haunted by the supernatural apparitions of a black monk.
NOT AS THEY SEEM: BLOCK #9
Blackout
Director: Andrew Reid
Country: USA; Running Time: 7 Minutes
While on a routine mission, an astronaut soon finds herself battling for command, facing forces known – and unknown – intent on destroying her.

Humanized
Director: Colin Sevely-Ortiz
Showrunner: Gabriel Guimaraes
Country: USA; Running Time: 29 Minutes
Posing as a typical teenager, a humanoid robot must navigate the uncertainty of adolescence in order to conceal a haunting secret.

That's Our Time
Director: Alex Backes
Country: USA; Running Time: 10 Minutes
Danny's stuck in a dead-end job. It keeps him focused on the clock and unable to connect with those around him. However, his sympathetic therapist tries to help him realize that it's more important to focus on the time you have left than the time you've already spent.
SELF-ASSURED: BLOCK #10
Dún Laoghaire
Director: William Lancaster
Countries: USA/Ireland; Running Time: 12 Minutes
During their morning tea, Julie reminds her elderly mother, Aoife, of a new stove that is to be delivered to the house today. Aoife believes Julie is lying about ever telling her and takes it upon herself to sabotage the delivery by any means necessary.

The Song of the WitchWorld Premiere
Director: Minos Papas
Country: Cyprus; Running Time: 13 Minutes
On a cold Christmas Eve in nineteenth-century Cyprus, an old woman tells a folk tale of death, myth, and magic to the children gathered around her.

Youthful PleasuresWorld Premiere
Director: Rex Provost
Country: USA; Running Time: 20 Minutes
Ben, a dissatisfied twenty-something, is obsessed with perfectly recreating an embarrassing childhood memory. To pull it off, he reaches out to estranged friends from childhood. Under unlikely circumstances, the group of friends mend old wounds and give Ben the climax he didn't realize he'd been seeking.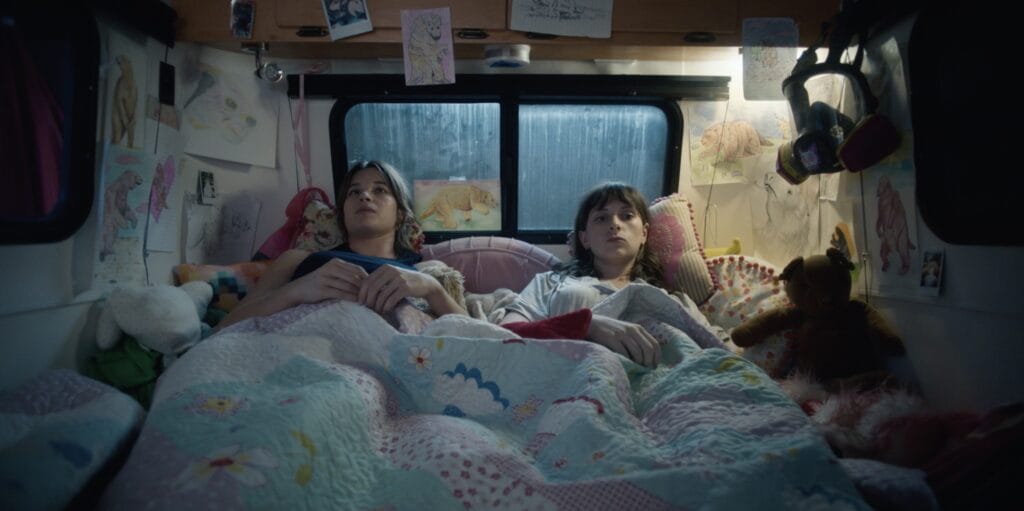 FISH OUT OF WATER: BLOCK #11
Bounce House
Directors: Callie Bloem and Christopher Ewing
Country: USA; Running Time: 16 Minutes
Civilization has ended. Everyone Polly loves is dead. But at least she has a bounce house.

Fraud
Director: Zen Pace
Writer: Dana Aliya Levinson
Country: USA; Running Time: 13 Minutes
A trans fraudster must decide who she wants to be when her target surprises her with an unforeseen proposition.

Out of Water
Director: Madi Stine
Country: USA; Running Time: 13 Minutes
When a disenchanted mermaid performer is mistaken for a real mermaid, she plays along to disastrous consequences.
ALTER & DUST PRESENT LATE NIGHT SCI-FI AND HORROR SHORTS
Death Snot
Director: Charlie Schwan
Country: USA; Running Time: 9 Minutes
Severe allergies drive a man to the brink of insanity as he desperately attempts to rid his body of mucus.

Future Boys
Director: Julian Clark
Country: USA; Running Time: 10 Minutes
In a future housing project, a permanent tenant of virtual reality receives a rogue transmission.

Violet Butterfield: Makeup Artist for the Dead
Director: Brooke H. Cellars
Country: USA; Running Time: 13 Minutes
Violet Butterfield, a mortician beautician, uncovers the beauty in death her clients could have owned in life.

Yummy Mummy
Director: Gabriela Staniszewska
Country: USA; Running Time: 14 Minutes
Ignored throughout her pregnancy, Lilith senses her identity is being smothered by her burgeoning motherhood. Her anxieties begin to have physical manifestations – and she starts to fall apart – literally.